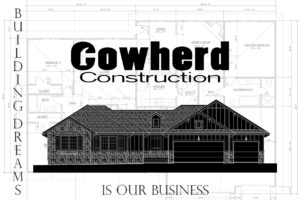 At Cowherd Construction, we understand that everyone has their own style, their own taste, and their own wish list. And all those individual needs and wants can make finding the right home for you impossible.
And that's why the only way to find your perfect home…is to build it.
After all, why buy an existing house, and then have to worry about changing this or redoing that to fit your family's needs? When you build a new custom home, it will be exactly what you want the first time you walk in the front door.
At Cowherd Construction, you're a part of every decision and every detail that goes into building your dream home. And we listen – truly listen – to you and your family at every point in your home building journey. This is your home. And we want to make sure it feels that way for each of you.